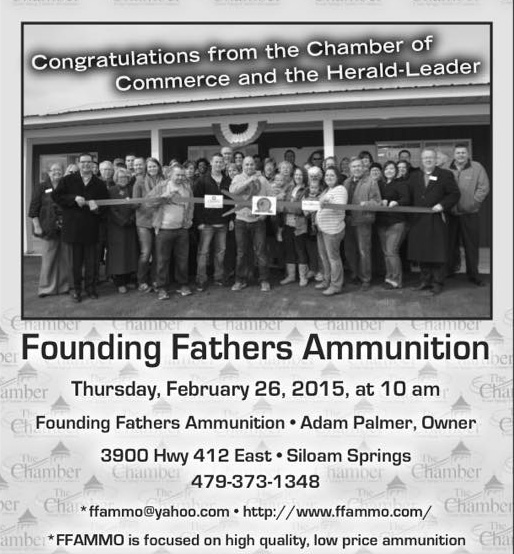 Founding Fathers Ammunitions started as a small idea, making ammunition for the local community, friends, and family during an ammo shortage.
In 2015 Founding Fathers Ammunition established into a growing small business in Siloam Springs Arkansas with goal to solve the problem of ammunition shortage, in the local area.
With one mission, slogan, and purpose of making, providing, and selling high quality ammunition readily available to the people for a fair price.
Founding Fathers Ammunition rapidly grew to a popular small town business that was attracting business all throughout Northwest Arkansas and Northeast Oklahoma. (photo credit: Siloam Springs Chamber of Commerce and Herald-Leader)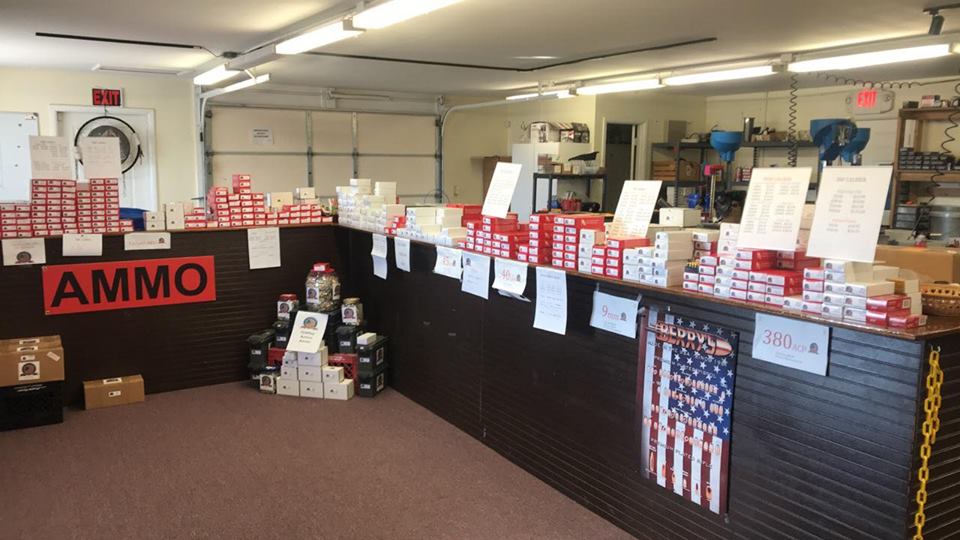 After transition in late 2017, and re-organization; Founding Fathers MUNTIONS LLC was founded in January of 2018 in Siloam Springs Arkansas. (Veteran Owned)
Our mission, goal and values are somewhat the same; to provide quality, reliable, and adequate ammunitions, at a competitive price.
We serve, the sportsmen(s), the peacemakers, and the vigilant homeowners.
We have grown our stock to close to 80 different caliber options to choose from, Launching a fully intuitive ecommerce website, providing bulk ammo options, subsonic, Cowboy, Defense, precision Rifle, and providing a one-Stop shop for the Pro Second Amendment Citizen.
We also have opened up to the opportunity for our customers to Order "Custom Loads." Where the customer has the option to select the bullet to their specifications.
We work hard and take great pride in our workmanship at Founding Fathers Munitions. With this we take Customer Satisfaction very seriously. We have basically one Rule; If we mess up, we WILL make it right.
Being a prime retailer of premium ammunition at an affordable price is consistently a challenge, as the ballistics research, and price of components are changing everyday. We do are best to spread the savings to our customer with how we select, buy, manufacture, and reload our ammo.
We hope that you will make your self at home with our website, and ultimately earn your business. Know that we are in it for the long haul and we hope that you will give us shot!
Last of all, our passion is to uphold the Rights we have as a citizens. Especially in a time when our Constitution is threatened by all sides and our rights are called into question, we pledge to uphold and defend the rights our Founding Documented Framers established in the Constitution for right to bear arms, and to live without infringement.
We are FOUNDING FATHERS MUNITIONS.
Founding Fathers Munitions LLC
705 US-412 West
Siloam Springs, AR 72761
479-373-1348